Focused on gravity riding, Dainese has a focused lineup of jerseys and shorts for enduro, trail and DH riding. The Dainese HG Shorts 1 are streamlined, durable shorts that work well with your chosen liner and don't get in the way when pushing hard.
Dainese HG Shorts 1 Features:
4-way stretch for added comfort
Adjustable waist straps
DWR treated for water repellency
SuperFabric panels in key areas
Works with knee pads or armor
Single, small front key pocket
Material: 90% nylon / 10% Spandex
MSRP: $139.99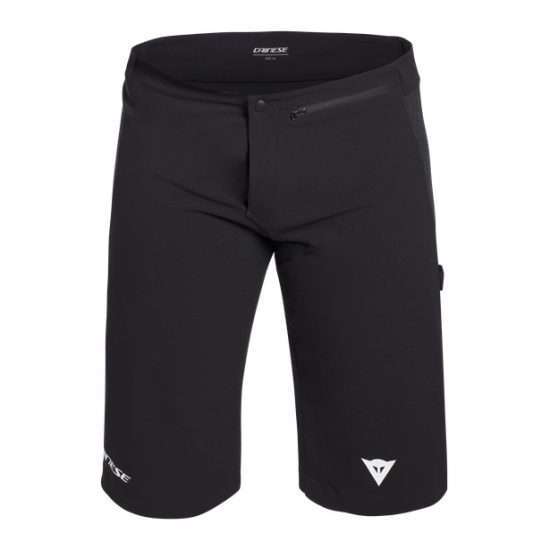 Sleek, gravity-focused shorts
I'm not going to pretend to be a DH or even an enduro racer. I ride trails and I ride them hard. I want kits that are comfortable and don't get in the way. I'm okay with a full Spandex kit, but not everyone can appreciate that. So, occasionally, a nice pair of baggies and a long-sleeve is more appropriate.
Testing the 2020 Specialized Stumpjumper EVO Comp Carbon is just the bike where a roadie kit seems out of place, so I've sported the Dainese HG Shorts 1 and HG Jersey 1 to look/feel the part. If you're unfamiliar with Dainese, they were founded in the early 70's in Italy. Their heritage is in motorcycle protective gear, but the have branched out into mountain biking. No doubt there's some crossover there.
The shorts, like the HG Jersey 1, do feature a streamlined, Euro fit. I'm 5'11" and the size large is perfect. I can cinch the Velcro tabs a little and I'm good-to-go. Everything is streamlined and nothing gets in your way. There are no pockets except for a small one on the left-front hip, which is only big enough for a set of keys or ID. As such, I have opted for bib shorts underneath that have a phone sleeve. The Rapha Classic II, for example, has been marvelous with these shorts.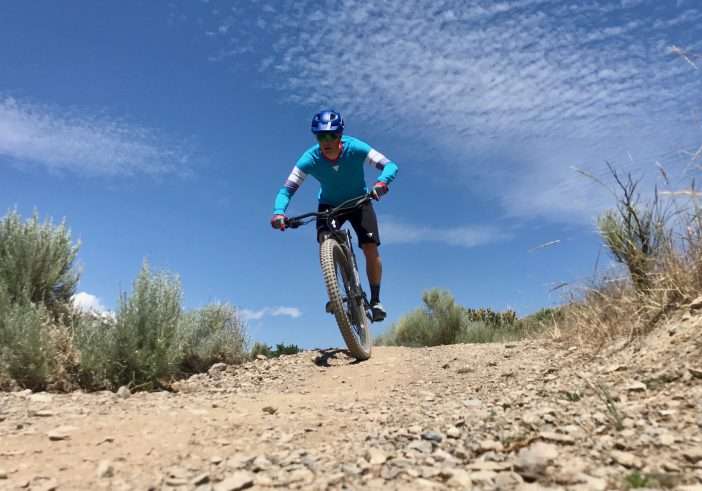 There is no zipper fly, but is instead like a large pleat with a single button closure. As such, the pleat likes to bulge awkwardly outward while in the saddle. I wore a shorter jersey with these shorts and, even though I knew my barn door wasn't really open, it kept bugging me. Opt for a longer jersey to pair with these — the Dainese HG Jersey 1 is a great option.
If you're wearing a liner with armor, keep in mind that these fit snug, so you may want to consider sizing up. Finally, the leg cuffs do feature a slight flare (like bell bottoms), which allows them to slide over kneepads without getting caught up. Without armor, it's noticeable, but with it, you'll just be grateful for that nice touch.
The Good
Streamlined fit
Stretchy comfort for all your moves
Adjustable waist
Durable and that DWR could come in handy
Built to wear over body armor
The Bad
The "non-fly" looks like your barn door is open
No usable pockets
The Bottom Line: Dainese HG Shorts 1
Simple and streamlined, the Dainese HG Shorts 1 are good overall. I love how they disappear on the bike due to the 4-way stretch. Undoubtedly, I'll appreciate their abrasion-resistance when I take that next tumble.
Buy Now: Available at Amazon.com