Few upgrades make a bike go from zing to zingidy-zing like a good pair of aero wheels. Not too deep though, because you still want to be able to push them around on the daily driver. 50mm is about as deep as I'd recommend for daily use and the Roval CL 50 Disc wheelset is a great combination of speed and affordability if you're in the market.
Roval Rapide CL 50 Disc Wheelset Features:
50mm deep 2Bliss-ready carbon clincher
20.7mm internal, 29.4mm external
Hand built with DT Swiss Competition Race T-head spokes with LockBrass nipples
Centerlock rotor compatible
12mm thru-axles standard
DT Swiss 350 rear hub internals
Lifetime warranty (original owner), 2 years for subsequent owners
Total Wheelset Weight: 1,515g
MSRP: $1750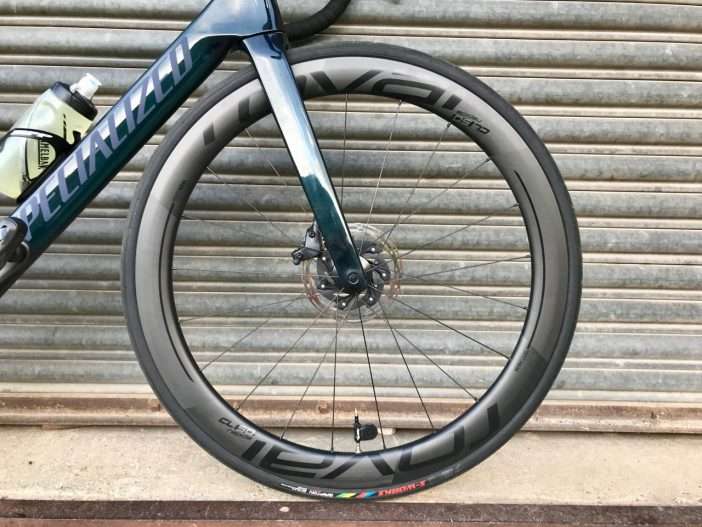 Accessible speed, lightweight
A 50mm deep rim isn't supposed to weigh a mere 1515 grams. And, they certainly aren't supposed to be priced at a reasonable $1750 — no sir. But, Roval continues to deliver a huge bang-for-the-buck with their wind-cheating and fast-rolling CL 50 Disc Wheelset.
As standard-equipment aboard the 2020 Specialized Venge Pro and are the perfect combination of lightweight, aerodynamics and responsiveness. Loaded up with a SRAM XDR Driver, I've tested their mettle with the SRAM Force eTap AXS groupset as the perfect combination of performance and function.
Wheels at this depth are on the fringes of all-rounder depths, but boy are they fast. The snub-nosed shape of the CL 50's really feels smooth and aero as you're flying along at speed. Keep in mind that these were mounted on the Venge Pro off-the-shelf, which is super-slippery, but also ridden on an Open UPPER for comparison. The S-Works Turbo 26 tires are fast-rolling and have proven to be durable and grippy. The CL 50's feature a modern 21mm internal width, which makes for a fuller tire and aids in going tubeless if you so choose (I recommend it). Just install the included valve stems, slap on some tubeless tires and you're golden. The process will be identical to the Roval CLX 32 650b's we tested recently.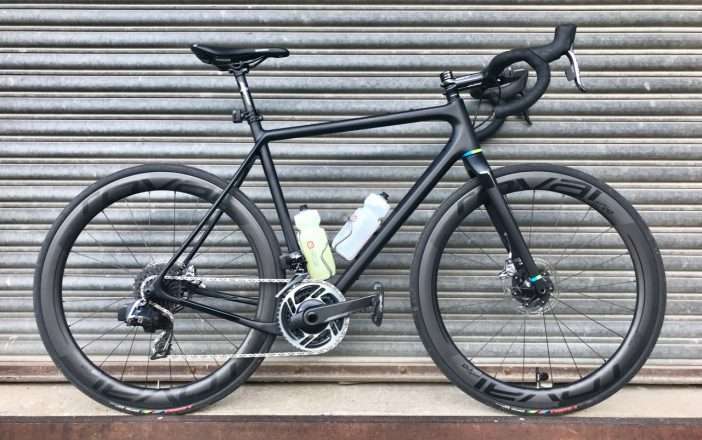 The CL 50's feaure Roval Aero Flange hubs with DT Swiss internals. These wheels are hand built and every detail is on par with wheels costing hundreds more. I'll add that it's no secret that Roval wheels are ridden by the best teams and riders in the pro peloton, so you know they have been put through their paces. In fact, the upgraded CLX 50's are the most decorated wheels on the World Tour level with countless wins this year. Fun fact: both the CL 50 and CLX 50 use the exact same rims, but the CL's have round spokes and standard bearings.
As I've ridden the CL 50's all around the Wasatch, I've continued to be impressed. And, the combination of these wheels aboard the Venge Pro is a knockout punch of fast and fun. At 50mm tall, these are among the deepest-section wheels that I've dare ride on the longest of climbs and hairpin, crosswind-filled descents. With them, I've had nothing but confidence, even at the highest speeds.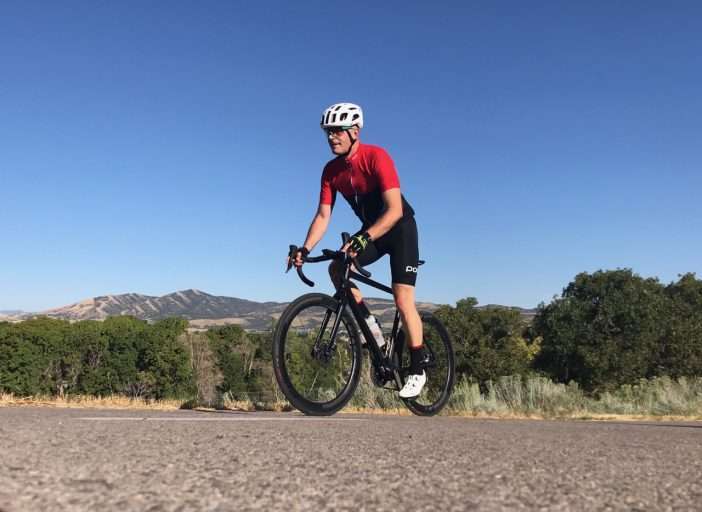 Under the most extreme cases of crosswinds, you will get thrown around a little, but it's completely manageable. I don't have any hesitation recommending these wheels aboard any all-rounder or aero bike if you're looking for a set of responsive, light and fast wheels that can be ridden anywhere. And, they will look smart on any bike.
On long climbs, the CL 50's are light enough that they won't be the thing that holds you back. They spin up quickly and, in my roll-to-stop tests, they roll with the best wheels I've tested. The overall shape is excellent for aero efficiency and strength. As opposed to bladed spokes, the CL 50's feature standard, round units. Honestly, the aerodynamic difference between round and bladed spokes is up for debate because it is negligible at best in the real world. You win with round spokes because replacements are even more accessible, should the need arise.
The Good
Great rim shape for do-it-all performance
Easy tubeless
Roll among the best wheels I've tested
Some of the most affordable aero wheels available
Don't get tossed around too much in crosswinds
Centerlock rotors
The Bad
Roval brand may still lack panache
Some will scoff at round spokes
The Bottom Line: Roval Rapide CL 50 Disc Wheelset
As far as affordable, aerodynamic wheels go, it's hard not to recommend the Roval CL 50's. They roll mega fast and tackle any terrain (including long climbs) with style. At 50mm, they can get pushed around a little by strong crosswinds, but remain stable as can be. I would have no reservations rolling these on any bike — from a lightweight climber to an aero bike.
Buy Now: Shop Roval Wheels at JensonUSA
In Summary
Roval knows a thing or two about wheelsets and all that's on display with the CL 50's. You get a mid-depth 50mm rim that's good for riding anywhere. With the CL 50's, you also get solid aerodynamics and good stability at speed.