It's no surprise that I'm a fan of Kaenon's optics. Their polarized lenses consistently perform better than any other polarized lens on the market. Most of the time, I opt for their sporty frames, but they also have a full spectrum of fashion/style frames that rival the offerings from any other brand. Along those lines, the Clarke is a classic design with unique colors to suit a variety of tastes.
Kaenon Clarke Sunglasses Features:
Lightweight, flexible TR-90 frame
Hand painted frame finish
6-base lens curve
5-barrel stainless hinge
Kaenon SR-91® Polarized Lens (Grey or Brown)
Unisex design
Variflex™ nose pads
Includes hard case and soft micro-fiber cleaning bag
Warranty: 1 year, Lifetime SR-91® Lens Warranty
Designed in California, Made in Italy
MSRP: $199.00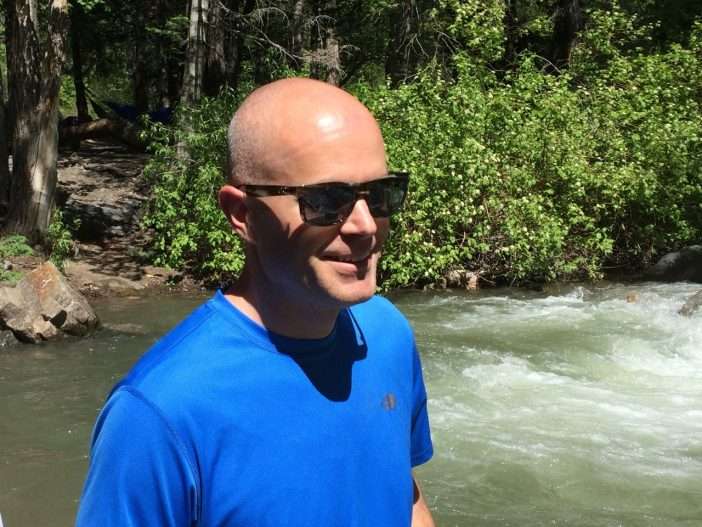 Clarke's offer quality and style
Not everyone wants a sporty look when it comes to sunglasses. And, I suppose that a little bit of classic style is something we can all admire. For me, function trumps form every day. I mean, I do drive a Subaru Outback and buy my jeans at Costco, so yes indeed, style is not tops on my list. That said, there's something about the Kaenon Clarke's that's growing on me.
Like all Kaenon frames, the Clarke's are made in Italy — arguably the pinnacle in injection molding worldwide. Italians know sunglasses and Kaenon has always had their frames made there. The result is always a durable, high-quality frame that will withstand daily abuse — including dropping flat on the floor several times (yeah, done that).
In addition to Italian-made frames, the Clarke's use Kaenon's highly-regarded SR-91 polarized lenses. When talking polarized, there are a handful of lenses on the market that have set the benchmark and the SR-91's are certainly one of those. Optical clarity remains fantastic with a noticeable reduction in glare — especially in and around water. With that clarity, I've not noticed any of the dreaded "rainbow effect" or anything of the sort. The lenses clean up well and resist scratches quite well.
Again, the Clarke's are a lifestyle frame, but they do feature Variflex nose pads to keep them in place. For my normal-sized head, these fit like a glove and don't have any annoying pressure points or brain squeeze issues. All-day use is great.
I will say that since these offer a  6-base curve, peripheral coverage is minimal, but fine for style/fashion purposes. I'm not going to even pretend that these will be my frame of choice for cycling or running — that clearly goes to the X-Core.
The Good
Killer polarized optics
Frames are durable and of the highest-quality available
Abalone color tested is quite fetching
Fold down small to fit in car sunglass storage bins, etc.
The Bad
Quality comes at a price
Style-first design, but Kaenon has a ton of sport-worthy frames
The Bottom Line: Kaenon Clarke Sunglasses
If you're looking to augment your collection of Kaenon's and want something with a little more classic styling, the Clarke's have that in spades.
Buy Now: Available at Backcountry.com