Zipp's NSW program represents the pinnacle of their engineering efforts — kind of like a skunkworks program. One of the first public-facing products from NSW is the Zipp 303 NSW wheelset which features revised dimpling, optimized layup and a unique brake track aimed at improving all-weather braking.
Zipp 303 NSW Carbon Clincher Features:
ABLC Sawtooth dimple pattern for
Utilizes Cognition hubset with Axial Clutch
Sapim secure-lock bladed spokes
ImPress graphics technology
Showstopper brake track for consistent braking
Rims are laid up, molded, drilled and assembled in Indianapolis
Rim depth: 45mm
Inner width: 17.25mm
MSRP: $1350 (front), $1750 (rear)
NSW is as good as Zipp gets
Long heralded as one of the most advanced set of hoops money can buy, Zipp has recently gone a step beyond by launching their NSW lineup consisting of the 202, 303, 404 and 808 NSW's. All use Zipps new Cognition hubset, ImPress graphics, Showstopper brake tracks and optimized carbon layups.
Over the years, I've had the opportunity to ride a variety of Zipp wheelsets, but it hasn't taken long to put the 303 NSW's firmly into my favorite set thus far. Let's break down the guts of Zipp's latest.
At the heart of the 303 NSW's is the new Cognition Hubset, which uses magnets instead of traditional springs to engage and disengage the freehub body. The goal is to allow the internal ratchet to float instead of deliver the tell-tale click, click, click of coasting. As you can imagine, that ratcheting sound can potentially rob precious watts over the course of a long race and Zipp has aimed to eliminate that bit of loss of efficiency.
The result is a bit of a different-sounding hub from the traditional. I equate it to a muted baby rattle. It's a different sound and was odd at first, but I've since equated it to a smooth ride. Have a gander at the following video for a few more details on the Cognition Hubset with Axial Clutch.
Beyond the freehub, there's more to the 303 NSW's that's worth mentioning. There's the revised dimpling pattern for even better airflow, a 200 gram weight loss, ImPress graphics and Showstopper brake track. The whole kaboodle puts these 45mm deep wheels into rare territory amongst all-rounder clinchers. Unfortunately, that rare territory is reflected in the price tag, which puts these at $3100 and makes them the only wheels worthy of being hung aboard the Pinarello Dogma F8 test bike I've been sauntering around on for the better part of the past 5 months.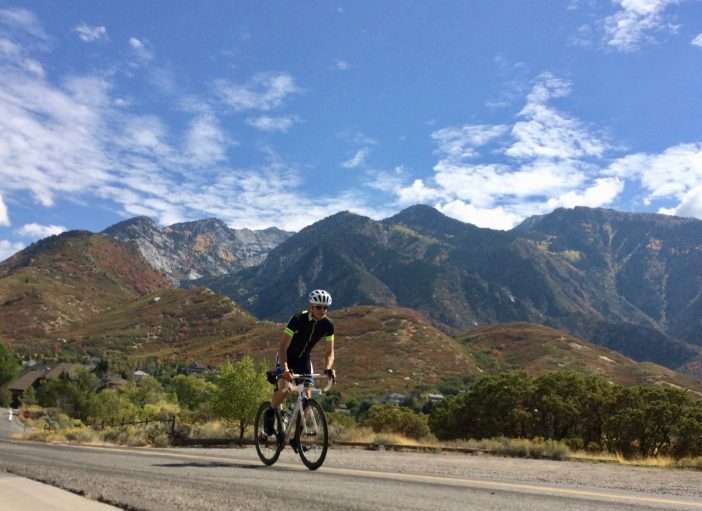 Zipp 303 NSW's + Superbike = Bonkers fun
For starters, I did my roll-to-stop test with the Zipp 303 NSW's and they roll quite well — just short of my all-time best Bontrager Aeolus 3 TLR D3's. That's only one data point, but a promising start and the best-rolling Zipp's I've tested. The neighborhood roll-out was followed up with rides (long and short) all up and down the Wasatch mounted up with the Zipp Tangente Course 25 tires. At my 170 lb. rider weight, I've been running these at 95 psi. front and rear.
I've sat in the drops for miles and rolled flat terrain. I've powered up more lung-busting climbs than I can count, followed by demanding descents with tricky crosswinds and put the Showstopper brake track to the test with hard-braking at speed. The 303 NSW's are easily the best all-around rim brake wheelset that I've tested to date.
I love how quickly the Axial Clutch responds and have gotten used to the baby rattle sound. Coasting and pedaling is smooth with instant engagement when needed. As mentioned, the entire test was aboard the Pinarello Dogma F8 with SRAM Red eTap and I couldn't imagine a more proper wheelset for that kind of superbike. The Dogma isn't the most compliant bike, but it is quite comfortable for climbing-friendly all-rounder. I swapped the 303 NSW's out for a set of Zipp 30 Course wheels and it confirmed what I thought — the NSW's do deliver a noticeably-smoother ride over a good set of alloy wheels and do feel smoother than the 202's to me.
Crosswinds can wreak havoc on tall-profile wheelsets. This becomes particularly dicey when descending mountain roads at 40+ mph. While the 303 NSW's are not impervious to crosswinds, they do handle them quite well without too much extra muscle. It's windy around here and in spite of a little taller profile, I'm not missing my 202's one bit.
Carbon brake tracks are notoriously-sketchy when wet. There's no way to get around it. I've had some very scary experiences trying to stop in the rain with other carbon clinchers. The unique Showstopper brake track aims to improve wet-weather braking performance and certainly does improve stopping power. But, by no means will these stop as well in the rain as they do when dry. Dry stopping is stellar and wet stopping is certainly an improvement over standard brake tracks, but you'll still require a longer stopping distance. Showstopper is a good improvement, but disc brakes are simply better if you find yourself riding in the rain a lot.
Certainly, the 303 NSW's are expensive and at that price, I'm going to expect it all. The biggest beef I've got is the internal width (17.25mm) and inability to run tubeless. Again, I'm going to want it all if I'm spending this kind of money.
The Good
Delivers a smooth ride
Performs well in crosswinds
Showstopper does improve wet braking (just don't expect miracles)
The near-perfect all-rounder
Unique freehub rolls smoothly and engages in a jiffy
Easily-serviced (thought I had no need during my test period)
Feel fast on the flats, climbs and descents
Knocks 200 grams off the standard 303's
Laser-etched graphics are far superior to stickers
The Bad
No tubeless-compatibility
19 mm or wider internal width would be great
The Bottom Line: Zipp 303 NSW Carbon Clincher
Fast-rolling, quick engagement, laterally stiff, wind cheating, sexy — that's just a few words to describe Zipp's new 303 NSW wheelset. They are certainly superbike-worthy wheels that will perform at the highest levels no matter where or how you ride.
Buy Now: Available at CompetitiveCyclist.com
In Summary
Zipp's NSW wheelsets are built to be fast, light and market-leading. After a summer's-worth of miles aboard the 303 NSW carbon clinchers, I'm impressed. Yes, there are wider rims out there, but these are an excellent match for the current crop of rim-brake superbikes on the market.