After putting the POC Octal X Helmet through the paces for a few months there are a some things that stick out in my mind: lightweight, comfortable, air flow and well, it looks a little goofy.
POC Octal X Helmet Features:
In-mold helmet construction
Aramid bridge construction to spread impact forces
Sizing: Small (50-56cm), Medium (54-60cm), Large (58-62cm)
21 vents for breathability
Visorless design
Eye Garage keeps sunglasses in place
Weight: 250 grams
Price: $260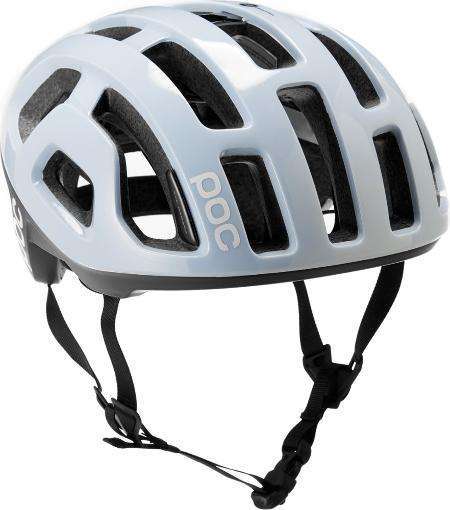 Quality noggin protection
Pull the Octal X out of the box (or off the shelf) and you will likely notice one of two things first: either the weight or the vents.
I'm not one to take a look at weight too much and I don't keep a concept in my head of how light a helmet should be. But with that said, the Octal X is lightweight, coming in at just under 9 ounces. Light enough that I don't really notice it.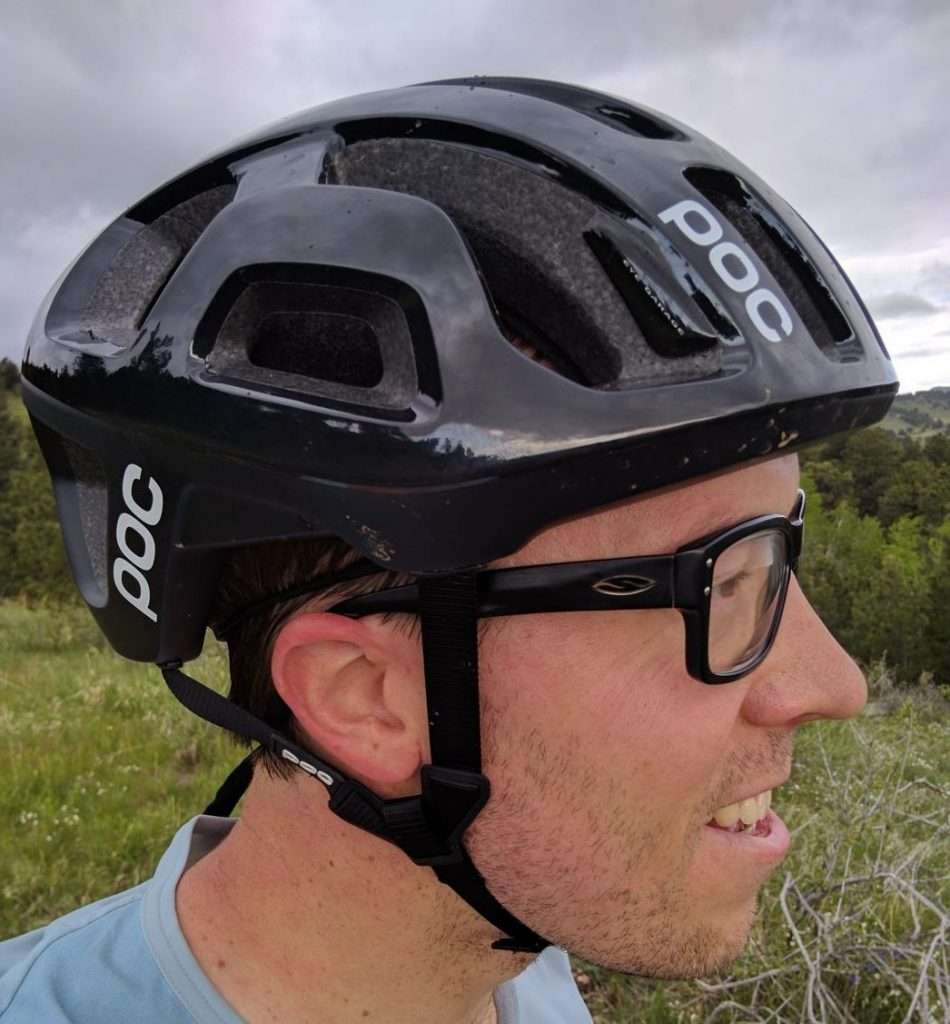 Second thing you likely notice are the vents. POC built in a ton of ventilation into the Octal X, which provides a ton of airflow while riding. No question, this is a great helmet for warm weather. I had it out in 90+ degree temps and my head didn't ever overheat. As summer turns to fall and onto winter I'll be curious to see what I think about all the vents. I'm down to one helmet, this one, and I'll be using it during winter commuting so stay tuned.
Aside from the light weight and bevy of vents, the Octal X is extremely comfortable. Even after hours of hot, sweaty riding, it didn't bother me at all. The straps feel comfortable next-to-skin and the yoke design allows everything to sit nicely on my head.
I'll be blunt, to me the Octal X is a little goofy looking. Very dome-like and it's a bit wide. I wasn't entirely sure of the look but it's grown on me. Something to keep in mind. Even with the wide look, it runs true to size and that look is built for extra protection — always a good thing.
Let's talk construction and safety. The Octal X is built with aramid bridge construction. The gist is it adds a lot of structural integrity and impact penetration resistance. I have't tested that feature out, thankfully, but I'm going to take their word for it that the design will prove durable and protective. Something else you'll notice is that the straps attach to the center of the helmet rim. As such, you can't easily place your sunglasses over the straps.
The rear of the helmet drops down fairly low, giving good coverage to the lower backside of your skull, wrapping your head in that structural strength.
POC included Polygiene into the helmet pads, which helps with odor control. Sounds good but luckily I've never had a smelly helmet before. Even my old commuter helmet whose pads I didn't wash for years (gross) didn't smell. If you suffer from stinky helmet syndrome, the Octal X is your ticket.
Something else I appreciated was the eye garage. There are two non-slip pads that securely hold your sunglasses in place when not in use. I threw my sunglasses in there and starting swinging my head like an old metal-head playing a guitar solo and my glasses stayed put.
The Good
Lightweight — it will disappear
Tons of venting for hot days
Super-comfortable, even on the longest days
The Bad
Looks a little goofy
On the expensive side
Bottom Line: POC Octal X Helmet
The POC Octal X is a great helmet. Light, tons of venting, and comfortable. The price tag might look steep but this one's worth every penny.
Buy Now: Available at REI