New tires and wheels are the easiest way to upgrade the performance of your bike. Wheels can be quite expensive, but a good set of tires is economical and can have a huge influence on how your mountain bike performs. I was more than thrilled by swapping the stock tires on the Alchemy Argos Ti for the WTB Ranger 29×2.4″ tires — the difference was like night and day.
WTB Ranger 29×2.4″ TCS SG2 60tpi. Tires Features:
Low-profile tread built to roll fast
Widely-spaced knobs to shed mud
Multi-directional siping
TCS tubeless casing
Built for XC and trail use
Dual DNA SG2 puncture protection
TriTec compound offers three distinct rubber compounds
Fast-rolling 60tpi casing
Weight: 840 grams (29×2.4 each, actual)
MSRP: $76.95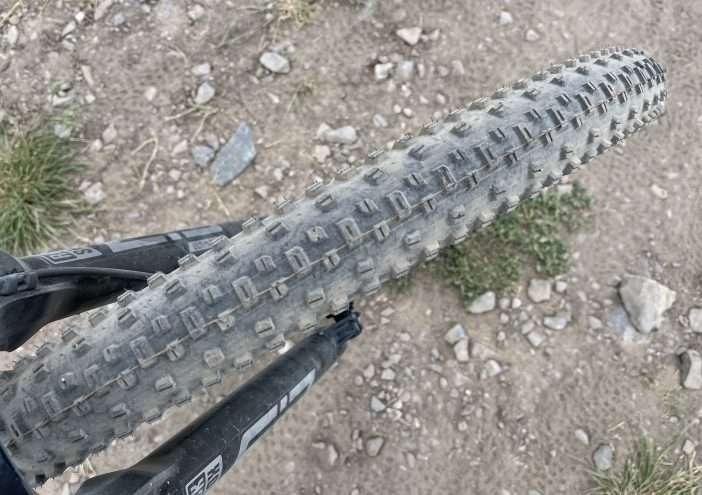 Fast tires for fast trails
WTB is one of the OG's in mountain biking tires. Their dedication to the sport and subsequent expansion into the gravel scene has made their trademark tan wall tires commonplace on mountain and gravel bikes everywhere. Their various tread patterns and tire designs are some of the most confidence-inspiring on the market. Looking down the line, I wanted something light and fast, but also a tire that could be pushed hard and allow me to live to tell the tale. Availability of many tires remains limited, but there was a window of availability with the Ranger 29×2.4's and in they came for review.
As timing would have it, the Fulcrum Red Zone 3 wheelset had just arrived and the WTB Ranger's were the perfect mix of fast-rolling speed and capable traction that these wheels were made for. During my test period, I rode the Ranger's aboard the Alchemy Argos Ti and Trek Top Fuel 9.9 XX1 AXS and between both bikes, I was able to confidently push the Rangers from XC to all-mountain territory.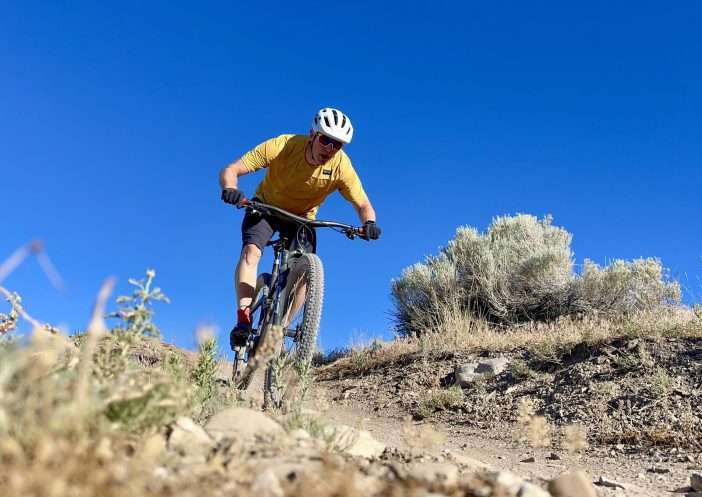 In spite of what bikes are spec'd with and in spite of what all the enduro/DH racers ride, you really don't need heavy and chunky treads to rip up the local singletrack. Most riders will be better-served by the fast-rolling traction on offer from the WTB Rangers and swapping those tanky tires out will transform your ride.
Setting them up was an absolute breeze. I installed them by hand, then inserted 5 oz of WTB TCS Tire Sealant. I was able to seat the tires with a standard floor pump where they locked in place between 35-40 psi. After that, I set my riding pressures between 23-25 psi. At those pressures, the tires contour to terrain and provide the ultimate grip. I had no issues with burping, nor any punctures so far after a few months.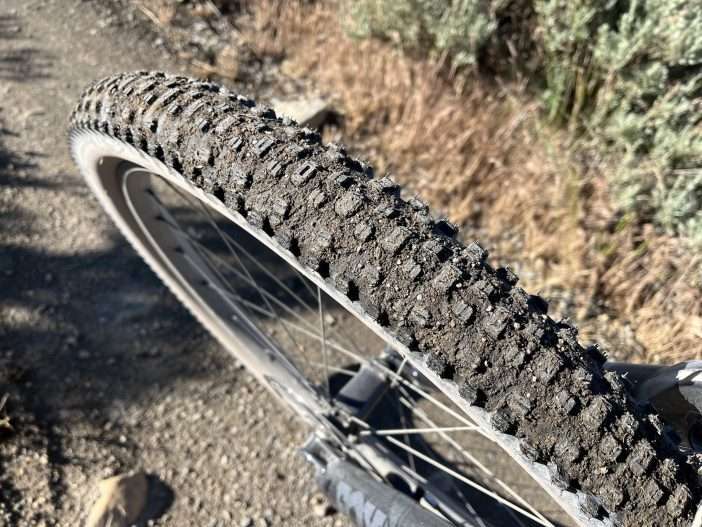 Widely-spaced knobs ensure traction and mud-shedding. On both test bikes, I get great climbing traction while seated and standing. On descents, the round tire profile allows high degrees of angulation while maintaining grip through even the fastest or gnarliest of corners. Flowing through all terrain and plowing through rock gardens, the WTB Ranger 2.4's remain confident and grippy. The varying rubber hardness (TriTec Compound) makes each section of knobs roll, splay and grip as needed to stay on course. They are also wearing well and I haven't experienced any treads shearing from rocky terrain.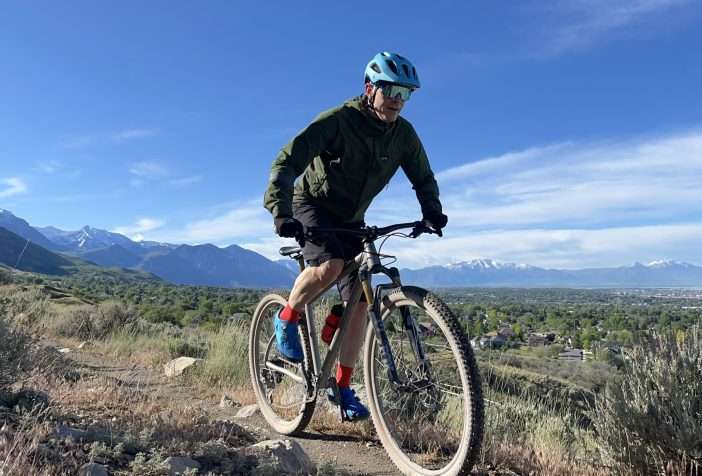 If you're rolling a set of heavy, chunky DH tires on your local tracks, do yourself a favor and get a set of faster and lighter tires, like the WTB Ranger. You'll drop well over a pound of rotating weight and turn your bike into a rocket — all without sacrificing traction.
The Good
Quickly seat up without tools, using a simple floor pump
Awesome tan wall looks
Great climbing traction
Maintains grip, no matter how hard you push
Excellent mud-shedding
You'll likely drop significant weight over your all-mountain tires
Roll fast
The Bad
Hard to find
Don't quite measure out to 2.4″ (2.3″ on 25mm internal width rim)
The Bottom Line: WTB Ranger 29×2.4 Tires
Looking to drop weight and roll faster on the local trails, but still want capable traction? I can confidently recommend the WTB Ranger's for aggressive XC and trail riding. With a round shape and widely-spaced knobs, traction is stellar for climbing and descending. And, tubeless install is a breeze for a swear-free setup.
Buy Now: Visit WTB.com (available soon)