Everyone lauds versatility and the Smith Pivlock V2 sunglasses with their latest crop of photochromic lenses sets the standard for versatility in eyewear. These photochromic lenses are something special. Running, mountain biking and road biking
Smith Pivlock V2 Photochromic Features:
Medium Fit / Medium Coverage
Photochromic NXT lenses (Ignitor and Clear)
Carbonic TLT Lenses
Evolve Frame Material
Hydroleophobic Lens Coating
3-Position Adjustable Nose Pads
Slide-On Temple Tips
Hydrophilic Megol Nose and Temple Pads
7 Base Lens Curvature
MSRP: $239 (photochromic NXT)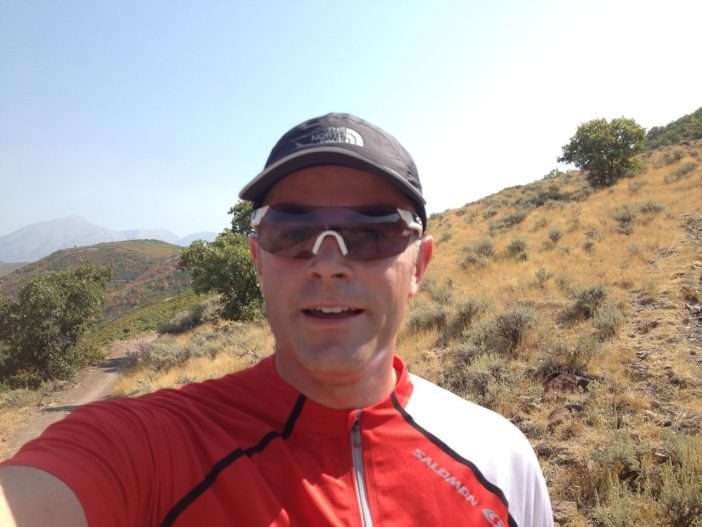 The Versatile PivLock V2's
In my opinion, the best type of sunglasses for cycling and running are semi-rimless. I don't like having anything blocking my vision when a split-second can mean the difference from a secure step or a twisted ankle. Or, it could mean missing that pothole while descending down a mountain road at 45 mph. The Pivlock features a full rimless design for uninhibited vision in all directions. Removing the frame entirely not only improves vision, but significantly reduces weight.
Now, fast-forward three years and the Pivlock V2 has been at my disposal for three months. What's different? As far as the frame goes,  it now uses recycled materials (Smith calls it Evolve) and 3-way adjustable nose pads. And more importantly, available lenses include Photochromic Ignitor NXT and Photochromic Clear NXT lenses. My primary focus with this review has been with these amazing new lenses. Here's what Smith says:
"Photochromic Ignitor NXT with 14-60% VLT maximizes an object's definition and enhances depth perception. The lens automatically darkens or lightens from available UV light as conditions change. Photochromic Clear NXT with 14-78% maximizes an object's definition. The lens automatically darkens to a gray lens tint as available UV light increases."
I've had both the Ignitor and clear lenses in my quiver and have fallen in love with the clear lenses. With both weather changes and sunrise coming later in the morning, the benefits of a clear lens are very apparent. These lenses feature a visual light transmission (VLT) rating that varies from 14 to 78%. Let me state that in layman's terms: these lenses go from clear to dark in as little as 15 seconds.
Oh yeah, they really do change from clear to mid-day dark in a jiffy. In 70-degree weather, the change you see above takes a mere 15 seconds. I'm guessing it will take a little longer in the cold, but I haven't yet tested them in cold temps.
Since their arrival, I've had little desire to wear any other sunglasses because I know that these lenses are constantly changing based on the current weather conditions. On early-morning bike rides I've been able to leave my house in pitch-black and return home in bright sunlight — all while wearing these glasses. Yup, these are my new favorite dawn patrol glasses.
Adding on top of these amazing lenses, the adjustable nose pieces allow the glasses to be adjusted based on your particular schnoz. I've found the middle setting to be as close as possible, but my ideal would be somewhere between the middle and widest setting. Once placed on my head, these stay put very well. Megol rubber is the real deal and provides a sticky connection.
The only major gripe I have with the Pivlock V2's is that since they are a rimless design, the lens itself provides all the structure. Polycarbonate lenses are flexible by nature. This flexibility allows the V2's to fit a variety of head sizes without flex hinges. The lens itself flexes and holds its shape. While on the ULCER century ride, I placed these in my helmet during a rest stop. When I went to place them back on my head, they had flexed so wide that they wouldn't stay put. A quick, careful flex returned them to a proper fit, but for a split-second, I thought I had rendered them useless.
The Good:
From clear to ultra-dark in 15 seconds (14-78% VLT)
The perfect dawn patrol lens
Love these in mixed shade/sun
Ultralight feel
Adjustable nose pads to fit different noses
Easy lens changes
Grippy Megol rubber keeps them in place on the bike and while running
The Bad:
No upper frame means lots of sweat dripping on the inside of the lenses
Don't stretch these out or they may not fit your noggin
The Bottom Line: Smith PivLock V2
The PivLock V2's are a great pair of glasses in their own right, but the light-sensitive NXT photochromic lenses are what puts these over-the-top. And, as far as photochromic lenses go, both the Ignitor and clear lenses I used in my testing were off-the-charts awesome. Going from crystal clear to 14% VLT is a magic trick I'll never truly comprehend, but always appreciated.
Buy Now: Available at Backcountry.com