Truth be told, FeedTheHabit.com seriously lacks a feminine voice. But, since I'm no girl (watch it!) and we don't have any regular women contributors, the gear reviews, articles and products focus on the male point-of-view. So, when it comes to either shopping for your lady or if you are a gal who browses this site on occasion (congratulations), the crew over at Women's Adventure Magazine has compiled a comprehensive list of their Editor's Choice gear for the fairer sex.
On the list are a few products that have been featured or reviewed on FeedTheHabit.com, so they are not only great products for women, but also for us mangy menfolk.  I guess men and women do agree on some things afterall.
Here are a few of those crossover products:
Ellsworth Epiphany Mountain Bike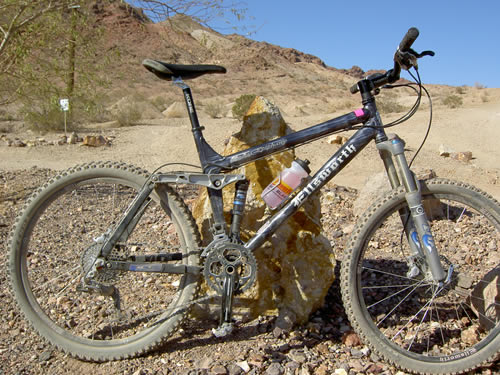 An amazing all-mountain steed that's about as capable as any trailbike on the market. Read Ellsworth Epiphany Review…
Ellsworth Scant Road Bike
This scandium/carbon frame is super-light and smooth on the pavement. Read Ellsworth Scant Review…
Pivot Mach 5 Mountain Bike
Sporting the DW-Link suspension design, the Mach 5 is a leader in the trailbike category. Read Pivot Mach 5 Feature…
Julbo Run Sunglasses
Photochromic lenses and excellent coverage make the Julbo Run sunglasses a winner. Read Julbo Run Sunglasses Review…
Salomon XT Hawk Trail Running Shoes
Saw these at Outdoor Retailer and they look solid. Read Salomon XT Hawk Feature…
SteriPEN JourneyLCD Water Purifier
This little wonder purifies the contents of your Nalgene in seconds.
Read More: 2009 Women's Adventure Editor's Choice Gear