We saw it at the 2022 Paris-Roubaix and it was even ridden to the top step of the podium by Trek-Segafredo rider, Elisa Longo Borghini. There were spy shots galore, but now it's finally out of the shadows and into garages everywhere. The 4th-generation Trek Domane SL and SLR has taken a page from the Madone SLR and gone on a diet while also getting the aero treatment. But, don't let me get ahead of myself… the new Domane SL and SLR is still a smooth ride on all things pavement and even into light gravel territory.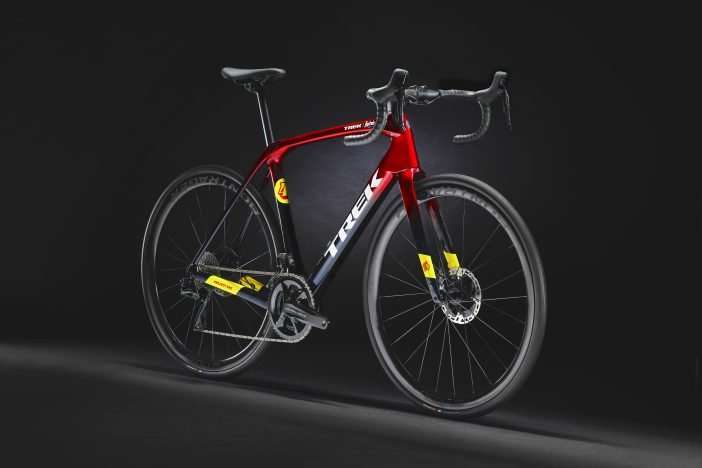 As I look back at the evolution of the Domane, I've had the opportunity to ride the first and second-generation Domane models (Gen 1, Gen 2) over the past ten years. The third-generation bike still featured IsoSpeed front and rear and gravel tire clearance, but it had gotten a little heavy, which made it feel less lively. For 2023, Trek put the Domane on a full-on diet while also bringing in aerodynamic touches which turn it into a truly modern all-day performance bike platform.
All that optimization results in a 300g weight reduction and eliminates the front IsoSpeed while greatly simplifying the rear IsoSpeed. As a bonus, moving the IsoSpeed placement allows for a more consistent ride feel across all sizes. The truth is, wide, tubeless tires and rims basically killed the front IsoSpeed and Trek is confident it's for the better.
Aerodynamic shapes are still uncommon among endurance bikes, so Trek adding Kammtail shapes throughout puts the 2023 Domane into rare territory. Comfortable, light and aerodynamic adds up to a triple-threat and should solidify the Domane as Trek's top-seller.
First Impressions
We have the 2023 Trek Domane SLR 9 eTap in for review, so stay tuned for long-term thoughts (Read our Domane SLR 9 AXS Gen 4 review). After just 50 miles, all of Trek's claims are holding true. The Domane is confident, fast, light and smooth. It will be a hard time imagining a better endurance bike on the market and almost all Strava PR's are now on notice.
More Info: Visit TrekBikes.com Read our review