It's not easy to grow up nowadays. While it's true that teens today don't have to walk uphill in the snow both ways to school, teens today face challenges that previous generations never had to cope with. As we grow up, we encounter a multitude of competing narratives into which we can frame our growing identity. You can see yourself as a jock. You can see yourself as someone who is too dumb to succeed in school. Voices will tell you things that either confirm or deny this, and many of these voices are not healthy.
If a teen buys into some of these more negative voices and starts to believe the story they're being told, something destructive can happen. They can lose self-confidence, and with it their sense of self-worth. They can try to fill that void with things that aren't just empty, but are downright harmful. So at-risk youth always have a choice of which voices to listen to, but there aren't always good voices around.
They're going to hear something
I began working with 'at-risk' youth several years ago, but the term 'at-risk' is becoming increasingly meaningless. In a sense, every teen that grows up in or around drug culture is at risk of diving headfirst into it. The trouble here is that many young people don't have a robust enough sense of who they are to be able to ignore those voices. Drugs have a voice, and they're not telling a good story. Bad role models, angry politicians and careless celebrities also have voices. How many good voices are even out there for them to hear?
One good voice
I work for an organization called Peak 7 Adventures. We've been around for ten years now with a pretty simple model: get kids (though they're really ages 12-19) into the outdoors alongside caring adult mentors and give them a chance to work through some of the crud they've been facing back home. We're also pretty proud to offer a premium guided experience – we want to treat these kids as well as we would the millionaires who get trotted up Rainier by other guide services. So every kid who comes through gets outfitted in donated top-notch gear from major names in the industry.
And then, the good part: we head out into the hills. Our mountaineering destinations read like a rap sheet of Northwest classics: Mt. Baker, Mt. Shuksan, Eldorado Peak, not to mention rafting on the Deschuttes, Wenatchee, Clark Fork. And then of course we'll take teens up classics like Monkey Off My Back (5.9) in Smith Rock State Park. For teens on a Peak 7 trip, these beautiful national treasures form the backdrop of trials, successes, growth and sometimes failure.
But we changed things up this summer. In the past, the longest trip we've offered has been a 5-day backpacking or mountaineering option. We have a crowd of familiar faces, too; teens who have come through our programs every summer. We try to accommodate them, giving them small leadership roles on trips or things like that. But we dreamed of doing something bigger, something that would be more than just a mountaintop high. Our trips are effective at sparking personal growth, but we're not getting at the heart of the issue. The core of the problem is, in fact, the communities that these teens are coming from. They're often broken, dysfunctional, toxic. They come on our trips and have five days in paradise, but then they have to go back to the fray. We needed to dive into a deeper level and become a positive voice that they could hear at their core.
So here's the idea we came up with: let's design a program that gives a teen space to be who they are, good and bad, around caring guides; let's design a program that helps students capitalize on natural strengths as leaders; let's be a voice that points these teens to a vision of the future that's hopeful yet grounded, optimistic yet serious. It's a vision that can fire them up to return to their fractured home communities to become agents of positive change, rather than being a negative or neutral presence.
And so we framed this vision into an extended leadership course – 54 continuous days of adventure with teens who had committed to growing as peer leaders. We called it the Bower Adventure Course, or BAC, after a Peak 7 guide who had tragically passed away while rebolting a local crag. We got applicants for the course and, in the June heat, we set off. The whole time, the students touted donated GoPros and we're working on a film of their experience. You can see a great teaser here.
A different type of leadership course
The summer was pretty amazing, and the eight teens that got into the course were the biggest reason why. I can't share their names publicly, but they were from all over the West Coast and had a huge variety of backgrounds. We had a teen who dropped out of high school after working as a drug runner and has since gotten clean. We had another who, halfway through the summer, suffered a massive health scare probably as a result of heavy codeine use over the previous two years. Another teen has a respiratory issue that will shorten his life span but can't keep him from summiting Eldorado or grinning from ear to ear on top of Monkey Face.
I can't give you more than these snapshots out of respect for privacy. But behind each one of these tough stories is a teen who, I really believe, is full of potential and has a bright future. The reason we believe in teens with stories as tough as these is that they are the ones who know what their home communities are like. They are the ones who know what it's like to be on the streets. They are the ones who can make their homes, schools and neighborhoods better places to live. That is huge.
The summer was a success. Many of the 'students' have been flourishing since graduating from the BAC. They've gone back to school and are doing well. They've turned their backs on drug culture. They've made choices to intentionally separate themselves from friends who get them into trouble. There's no magic bullet when you're working with youth – many challenges are still looming over them. But what the BAC did that was special was facilitate a long, hard look at what choices look like in real life while offering a good, true vision of what life can be like with the right choices.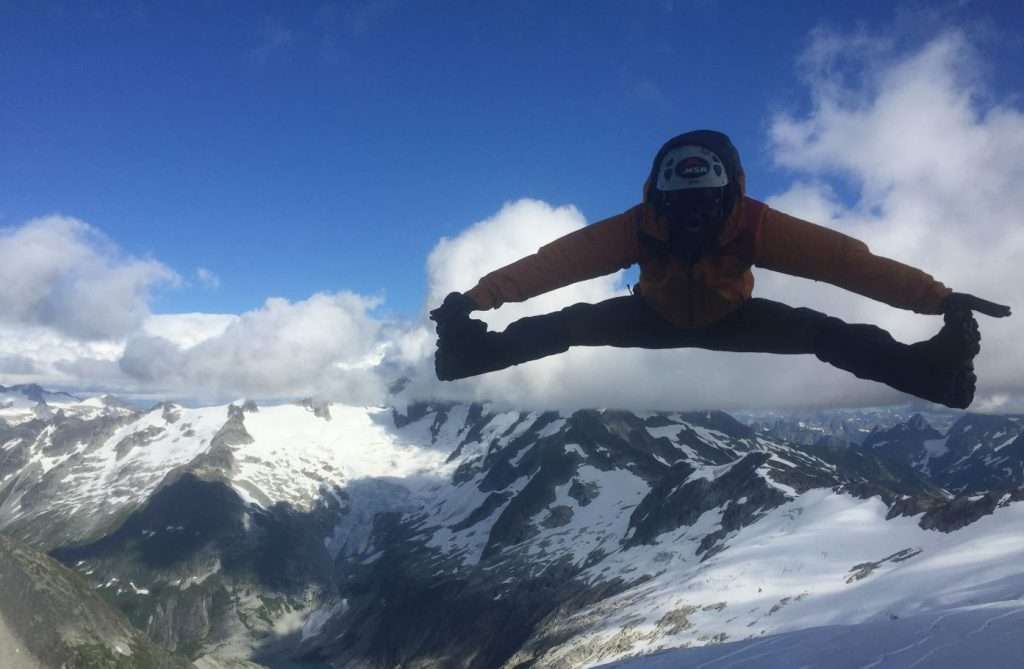 The fact is, these teens have a lot of people that care about them in the Peak 7 family. We show them that they're loved, that they have a future and that they're competent. We do that through outdoor skills and leadership. Not everyone can get out into the hills to be with teens, but we can all do something to help – believe in the young people around you. Support them. Remind them that they're valued. It's an important task, and we adults need to take it seriously – there are many voices out there who aren't saying good things.
Learn More: Peak 7 Adventures | Bower Adventure Course
Or, if you're interested in supporting Peak 7, contact me at [email protected].