In an endless search to improve the safety of athletes worldwide, POC is announcing a new technology called SPIN that aims to reduce rotational force impacts. While MIPS does a great job at reducing most rotational impacts, SPIN is aimed at omni-directional oblique impacts.
To combat these impact forces, POC has developed special SPIN pads that are built to shear in any direction and reduce rotational impacts to the head. SPIN will initially be available in POC's 17/18 snow line that will be shown at SIA January 26-29, 2017.
Omni-directional impacts are more common in snow sports with all the spinny, twisty, flippy activities that are common with riders these days. While SPIN may have applications outside of snow sports, POC is not announcing any dirt/road helmets using this technology at this time.
POC's CEO, Jonas Sjögren had this to say about SPIN:
Working with medical experts in POC Lab we know that oblique impacts are common and can cause serious head injury due to a rotation of the helmet and head. To counter oblique impacts, we have created SPIN pads, which are optimized to provide rotational impact protection based on the precise location inside the helmet and which can shear in any direction. The objective is to minimize the effects of an oblique fall by allowing the helmet to move relative to the head.
A bit more from POC on SPIN:
SPIN works by allowing pads placed inside the helmet to shear in any direction during an oblique impact, a process inspired by the brain's own internal protective system, cerebrospinal fluid, which cushions the head during a fall. By using the innovative and unique pad technology, which sit directly against the user's head, SPIN pads allow the helmet to move relative to the head during a fall, reducing the force transmitted to the brain.
SPIN will be available in several models: Artic SL SPIN, Skull Orbic Comp SPIN, Skull Orbic X SPIN, Auric Cut Backcountry SPIN and POCito Auric Cut SPIN.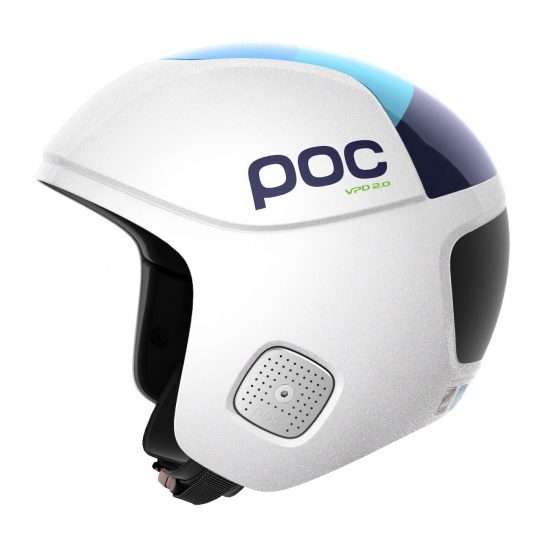 More Info: Visit POCSports.com