With a boatload of options when it comes to protein, energy and electrolyte mixes, there's bound to be something for everyone. Ojio has made their name in plant-based, organic nutrition and their Ojio Sport lineup delivers some great options to up your nutrition game.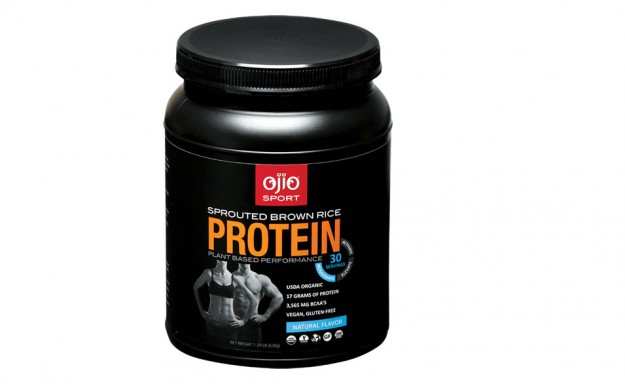 Ojio Sport Sprouted Brown Rice Protein
For those looking to add protein as part of their post-workout routine, there are no shortage of options. But, there are fewer options in plant-based organic protein blends. Ojio is proud of their lean protein blend that delivers sustainable energy in an organic, kosher and vegan mixture.
After using the vanilla flavor, I've come to appreciate the simplicity of this mix and the organic, plant-based mix is a bonus. I've mixed it with water, almond milk and (gasp) regular milk. If you're adamant about going plant-based, then almond milk is your ticket. But, if you're like me, I found good ol' 2% to be just dandy. It mixes up quite easily using a spoon and has only a slightly gritty protein texture. To me, the end result tastes a bit like horchata — which I quite like. Price: $39.99 for a 30-serving tub.
Ojio Ultimate Green Energy
Ojio's Ultimate Green Energy is available in three flavors and I've had the apple flavor. I'll be honest with you that calling this "apple" is a bit of a stretch as the grass and other natural ingredients make it taste well, grassy. That said, this is a great way to get a no-crash, all-natural pre-workout boost.
I've mixed it with water, but mixing it with apple juice is a great option too. I've got a high tolerance for bad-tasting nutritional products and this one does test that high tolerance — my wife won't even come near it. I do notice a nice energy boost with no awful aftertaste. As stated, I don't get any crash either — a good, natural energy mix. Price: $49.99 for a 30-serving tub.
Ojio Sport Thunderbolt Electrolytes
Rounding out their sport lineup are their electrolyte packets — available in lemonade (tested), fruit punch and berry. Like any electrolyte mixes, these are a single-serving and come in powder form. Honestly, I appreciate the powder-based electrolytes over the tablet-based options for several reasons. Primarily, it's because they dissolve faster, but they also don't induce the dreaded nozzle burp or unexpected spray when opening.
As far as the performance of the Ojio Thunderbolt Electrolytes, I found them to be good overall. The taste isn't too overpowering and the mixture does provide essential electrolytes. The flavor choices are pretty pedestrian and won't be the best-tasting options on the shelf, but they aren't bad for a sugar-free electrolyte boost. Price: $29.99 for 30 single-serving packets.
Buy Now: Visit MyOjio.com