Trail running becomes an addiction to me during the shoulder seasons–Spring and Fall. During the summer, all I can think about is mountain biking. While in singletrack riding mode, the only reasonable use of a trail is on two wheels, not two feet. But, once Fall hits, I'm pre-programmed to switch gears and take things a little slower.
Not only does it slow things down in preparation for skiing, it also burns every last bit of extra fat I've failed to drop during the summer months. That way I can at least go into winter at my svelte fighting weight in preparation for the inevitable onslaught of winter poundage. Recently, I've been flogging the Salomon XT Wings trail running shoe in what may be the last shoe review of the season. If so, these shoes deliver a pretty worthy sendoff.
About the Salomon XT Wings Trail Runners
Per Salomon, the XT Wings are described as having the "perfectly balanced combination between cushioning and agility". This is achieved by building the shoe with two integral parts: Agile Chassis (AC) Skeleton and Muscle. Construction is such that this shoe is built with both asphalt and trail in mind–something that's not always the case with trail runners.
The AC Skeleton is built of structural plastic composite that's been molded specifically for light weight and stability by controlling fore/aft and side/side movements. This 3/4-length chassis system is built to provide a wide platform for the AC Muscle and outsole. On top of that, it complements the pronation control system to provide excellent support for flat-footers.
The AC Muscle is built to maximize comfort and responsiveness with twice the durability of the average EVA foam.
Capping the solid construction of the XT Wings is the asymmetrical Quicklace system, stylish uppers with a good mix of water-resistant and breathable materials and a Contragrip outsole.
More details of the Salomon XT Wings:
Quicklace system for one-pull fit
Stability, cushioning and responsiveness provided by AC Skeleton and AC Muscle system
Mixture of synthetic and nylon mesh uppers with toe-cap construction
Contragrip outsole
Weight: 13 oz. (Men's 9)
MSRP: $120
Salomon XT Wings Trail Running Shoes Review
As I'm writing this, Alta Ski Resort is reporting 40-inches of new snow from the latest storm that dropped 4-inches on my lawn. Well, what a great pair of shoes with which to end the Fall running season… lots of positives to bring up, so lets get on with it.
Lets talk about my feet. I've got very flat feet, so the AC Skeleton and built-in pronation support is welcome for my feet. Not only is the shoe built with extra stability, but it also has excellent cushioning via the AC Muscle system. In fact, these are by far the most comfortable trail shoes I've worn. With many trail shoes, the overbuilt outsole tends to reduce the overall comfort and on-road feel… not so with these.
The built-in Ortholite footbeds offer some of the most comfort and support out-of-the-box of any insoles on the market today. I typically will automatically swap out the insoles for a SOLE footbed, but I kept the Ortholites in while walking around town without problems. On the trail, I swapped them out for a pair of SOLE Dean Karnazes orthotics and found them to just add to the already glove-like fit.
On the trail, these shoes fly while providing a stellar amount of cushioning and stability. You can really feel the shoes staying put with very little lateral motion. The only downside of the AC Muscle is that the forefoot cushioning and relatively-thin Contragrip outsole combine to allow for a little more trail feel than other shoes in this category. A couple of times, sharp rocks were very apparent on the trail.
I also found the outsole to be slightly lacking in uphill traction on dry and loose terrain. Some of the other shoes tested this Fall were better. On downhill sections, however, everything felt just dandy.
A huge bonus with the XT Wings is the stellar on-road performance. As I've found, not all trail runners can be comfortable both on and off-road, but the XT Wings are just that. I loved the cushioning provided overall and wouldn't hesitate pounding the pavement with them.
NOTE: I'm 5'11 and 170 lbs. with pancake-flat, normal-width feet.
Good XT Wings
Very comfortable
Excellent cushioning
Stable feel–especially for flat-footers like me
Torsional rigidity (AC Skeleton)
Breathes very well
Lightweight feel
Lacing system is easy to use
Capable on-road performer
Bad XT Wings
Forefoot protection isn't the best… sharp rocks can be too close for comfort
Uphill traction leaves something to be desired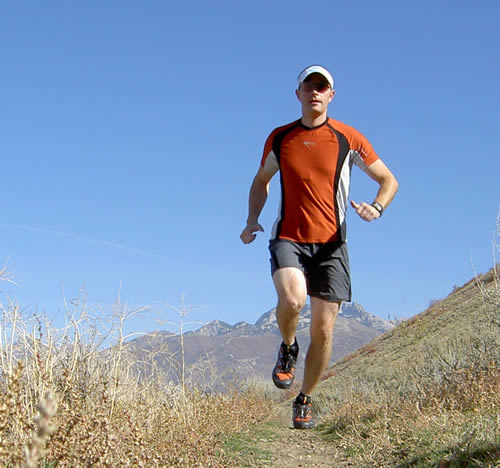 The Bottom Line on the Salomon XT Wings
It's been a few years since I've run extensively in a pair of Salomon trail shoes. What a better way to get back into a pair than with the XT Wings. The AC Chassis and Muscle system offers excellent support and cushioning for both on and off-road conditions. In fact, I'd say these are some of the most supportive and comfortable trail shoes on the market. I've heard of folks using these for marathons and loving them. The XT Wings are as versatile and comfortable as they come as a do-it-all trail shoe.
Buy Now: Find Salomon XT Wings at REI