Specialized has long been a leader in ergonomic saddles. Their Body Geometry designs have won over many riders who demand a high-performance saddle without sacrificing their nether regions. The Chicane features a more traditional shape, but still features a cutout to aid blood flow and happens to be the saddle of choice for Omega Pharma-Quick Step rider, Tom Boonen.
Specialized Chicane Pro 155 Saddle Features:
Patented Body Geometry design is lab tested to assure blood flow to sensitive arteries
Lightweight double-density padding provides comfort and support during races or longer rides
Stiff, carbon reinforced shell for longevity and all-day riding efficiency
Ultra-light and strong oversized FACT™ carbon rails
Tough, light and water resistant Micromatrix™ cover
MSRP: $200
Traditional Saddle With a Twist
Saddles are, without a doubt, the most personal decision there is on a bike. Everything else doesn't matter if you can't sit on the bike without discomfort or numbness. For myself, saddle choice continues to be a challenge as nearly every saddle I've used has caused more numbness than I'm comfortable with. The best way I've been able to mitigate this is with a wider saddle — and the Chicane comes in both a 155 and 165 mm widths.
Measured by my local shop (Timpanogos Cyclery), my backside is a solid 155 mm, but I think I could go wider, if I wanted. As it was, the 155 offered a solid measure of performance and comfort.
The Chicane Pro does feature more padding and comfort than the S-Works model, with zero weight penalty. Having ridden both the S-Works and Pro models, my backside does prefer the Pro. Both feature carbon braided rails for stiffness, chatter reduction and reduced weight. But, the Pro model has a little more forgiving chassis that makes it feel more comfortable and that's what makes all the difference. If you prefer a firmer saddle, the S-Works is a great option and can be had for as low as $137 at Specialized.com.
Specialized knows how to make proper carbon rails. Their design is absolutely bomber and never shows any signs of wear. Compared with other carbon rails I've tested, these rails are the most bomber. That said, I've never had a single set of carbon rails fail on me and I don't think I ever will, but I have noticed that some are much softer than those featured here and show clamping marks when removed or adjusted. I had none of that with the FACT carbon rails employed here or on other Specialized saddles I've ridden.
I appreciated the natural curve of the Chicane and found it to be a comfortable perch when engaged in high-speed maneuvering. Rocking the bike from side-to-side on curvy mountain passes was always a breeze as my backside was always properly supported when needed. The curve of the saddle made moving around very easy and smooth with the ability to guide the bike from the inner-thigh. I've found the cover and design to be "catch-free" while moving around in a variety of bib shorts.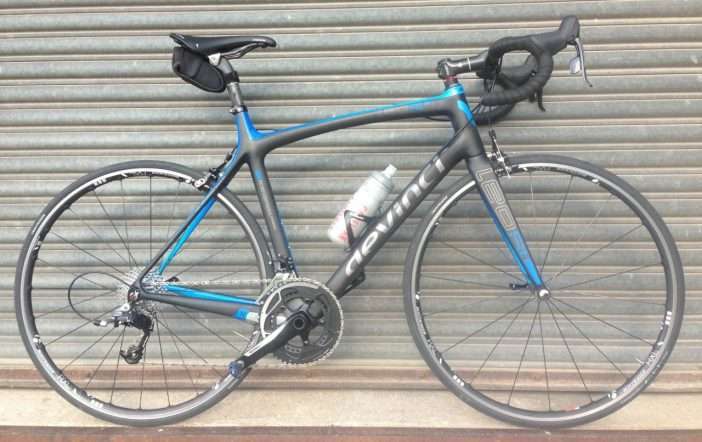 Long climbs were the only time I felt slight numbness in this saddle. It was always minimal and went away with a quick standing climb. Just a reminder to move around and stand up every so often — no matter how comfortable your saddle is. Keeping the blood flowing should always be priority number one.
The nose of the saddle is wide enough to sit on during long climbs, even though the saddle feels a little little shorter length than others in the category. Finding the sweet spot again is quick as I could feel my sit bones in position with the slightly upturned tail locking me into position. In both the drops and the hoods, the experience was the same.
Setup: I used a level to get the saddle flat and rode this saddle exclusively aboard my Devinci Leo SL test bike. 
The Good
Modern take on a traditional saddle design
Bombproof FACT carbon rails show no sign of wear
Chatter reduction is noticeable
Reduces numbness
Available in three widths for varying body shapes
The Bad
Still experienced minimal numbness
You'll need a 7×9 rail adapter with some seatposts
The Bottom Line: Chicane Pro Saddle
The Chicane Pro is a great take on a traditional saddle design. A Body Geometry cutout helps increase blood flow for comfort on long rides and the dual-density padding adds a dose of comfort.
Buy Now: Available at Specialized.com or Your Local Dealer