With cooler temperatures and occasional rain, shoulder-season often requires specialized kits. Thankfully, there are a variety of kits with fleece-backed fabrics and DWR to keep water at bay. Sportful's NoRain fabrics are just what the doctor ordered and the Fiandre NoRain Bibs have been stellar.
Sportful Fiandre NoRain Bib Shorts Features:
NoRain Thermal fabric: Nanotechnology water-repellent outside, brushed fleece inside
Minimal seaming for additional water protection
Bodyfit Pro anatomic fit
Raw-cut edge elastic leg band with silicone dot gripper
BodyFit Pro seat pad
Mesh bib straps
Reflective piping
MSRP: $149.99
The shoulder-season rockstars
Cold mornings and windy days are much more common this time of year and the Sportful Fiandre NoRain Bib Shorts have come into the mix just in time. As Castelli's more affordable line, Sportful delivers a huge bang-for-the-buck with their NoRain kits.
Construction of the NoRain Bib Shorts are superb with fleece-backed panels that both add warmth and block the wind. And, as the name suggests, they offer significant weather protection as well. Putting them on, these are Euro cut and fit nice and snug with excellent compression. Length is excellent as they come to just above the knee for good coverage. The mesh bib straps are a little tight at first, but really do help keep everything snug in the saddle. I've been pairing them with the Sportful Fiandre Light NoRain Jacket for complete weather protection.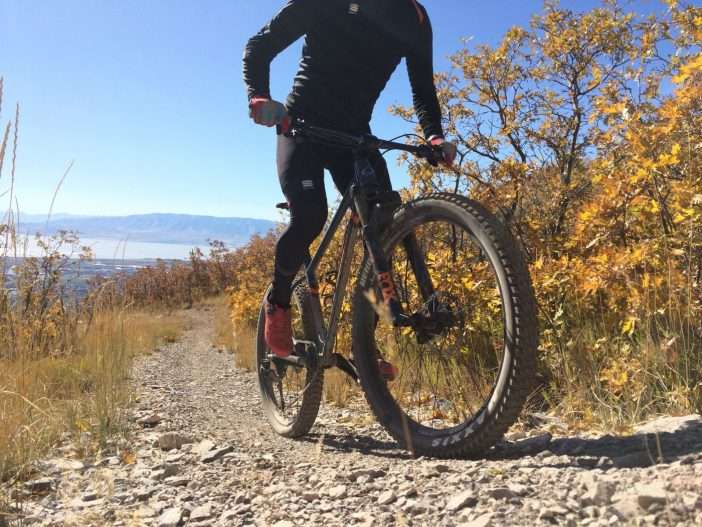 Speaking of saddles — the chamois here (BodyFit Pro) is bonkers awesome. This multi-density pad features smooth edges for a seamless feel and killer comfort across a variety of saddles. Long rides on either road or dirt have been met with fantastic comfort. For the price, it's pretty astounding actually just how good the chamois is here.
I've been using these for both mountain and road riding and they do dandy at both disciplines. Durability has been great so far and I've been quite warm with the bibs alone in temperatures from the mid-50's down to the low 40's. Lower than that, I've paired them with leg warmers and have been quite comfortable down to the mid-to-lower 30's.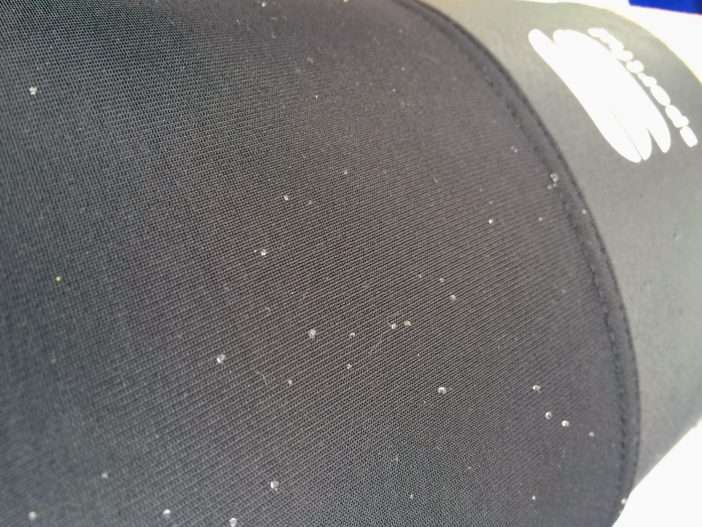 While these do provide excellent protection, they breathe well to boot. All the panels have remained comfortable without ever getting sweat-saturated during longer, warmer efforts. It's a little difficult to stretch the uppers for bathroom breaks, but not impossible.
The extra-wide leg cuffs stay put and keep everything in place without being overly-grippy. Freedom-of-movement is stellar and the aforementioned compression keeps hard-working muscles primed for that next sprint line.
With nice, wide bib straps, everything remains comfortable with or without a base layer. The mesh is so good that they disappear and I haven't had any chaffing whatsoever.
Keep in mind that any treatment (like NoRain) does need to be maintained over time. It's not 100% waterproof, but does repel a good amount of water. Follow Sportful's care instructions for longest performance.
The Good
Excellent weather protection
Breathe well
Makes early mornings comfortable without going with full-on tights
Keeps the wind at bay — even on high-speed descents
Good compression to keep muscles supported
The Bad
Uppers could be a little snug for some
The Bottom Line: Sportful Fiandre NoRain Bib Shorts
Starting with the awesome chamois to the added warmth of the fleece-backed NoRain thermal fabric, the Sportful Fiandre NoRain Bib Shorts are the perfect bib shorts for shoulder season cyclocross, road or mountain biking. Layer them up as conditions demand and you'll be surprised by their versatility and warmth in all conditions.
Buy Now: Browse the Sportful Fiandre Line at CompetitiveCyclist.com