For the new year, Trek Bikes has announced their not-so-secret new Boone CX line. With lines and technology heavily derived from the Domane, the new Boone has already been piloted by several Trek athletes — including cyclocross legend Sven Nys.
Its launch marks the second new CX bike in Trek's line within the past year and will likely be one of the most comfortable cyclocross bikes on the market. I praised the Domane 6.2 after a quick test ride — enough to consider it as one of the best bikes of 2013. Now, the Boone looks to do the same thing for the CX world.
The IsoSpeed decoupler does a fantastic job of isolating road chatter from the rider while still maintaining a solid and responsive frame design. The Boone is available in five flavors in both canti and disk varieties. At $3049, the Boone 5 Disc looks to be the sweet spot in both features and price. There are less-espensive full-carbon CX race bikes on the market, but the IsoSpeed decoupler puts this one high on the list for overall riding comfort.
Trek Boone 5 Disc
With features such as trusty Shimano 105 drivetrain and Avid BB5 mechanical disc brakes, the Boone 5 will suit nearly anyone's needs for gravel grinding adventures or next season's CX circuit.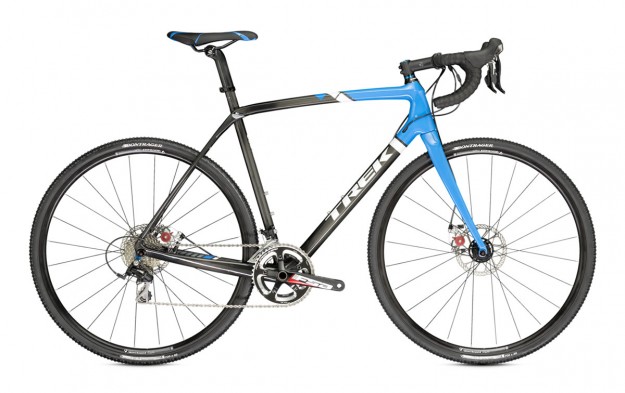 Learn More: Visit TrekBikes.com