Baggy mountain bike shorts are pretty much the norm on the trail. Still, many mountain bikers prefer the roadie-like qualities of Spandex from head-to-toe. Though I can appreciate that, I feel much more comfortable with a nice pair of baggy shorts and a casual jersey.
Zoic has been making high-quality, 7-Eleven-friendly mountain bike clothing for years. With attention to quality and innovation (check out the Zoic Opulent Shorts for 2009), these guys are delivering wearable style in mountain biking clothing.  The Sultan shorts have all the goodies you'd expect at this price range, but how well do they perform?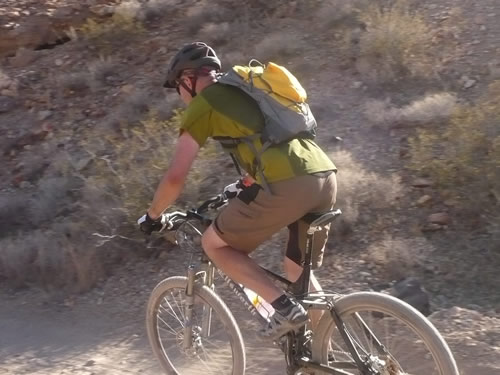 About the Zoic Sultan Shorts
These are "go-to" shorts for everyday riding. Built with a relatively slim cut, they aren't going to be parachutes heading down the trail. Flex panels and a solid overall fit keep things comfortable, while two cargo and two hand pockets keep things functional. The liner isn't integrated, so you can easily wear the liners in other shorts or pants as needed. Plus, this makes for easy cleaning on multi-day adventures.
A few more features of the Zoic Sultan:
Midweight stretch nylon fabric for amazing movement and comfort and abrasion resistance
Integrated knit paneling for ventilation and airflow
Full front zippered fly, with elastic waistband and added belt loops
4 pocket short- 2 front hand pockets 2 side cargo pockets
Removable moisture wicking stretch mesh "Greatest Assit Liner"; makes this short functional on and off the bike
11″ Inseam
MSRP: $80
Zoic Sultan Mountain Bike Shorts Review
When I first got the Sultan's, I was still getting used to the idea of having the liner and shorts as separate pieces. My first foray into that setup was with the Descente Newton shorts reviewed earlier. Initially, it seemed odd to have them separate, but as I've gotten used to it, I really like it.
The Sultans aren't super-baggy as some shorts are and the material is relatively thick. However, the large front mesh material allows a fair amount of airflow through the legs. Still, in the heat, they can be a little warm on the climbs.
I've found the Sultans to be super-comfortable in the saddle with sufficient padding for long hauls on rough terrain. The boys have been kept happy and comfy during extended climbs. I like the fit of the size medium shorts and the versatility of the separate liners. I actually wore the Zoic Greatest Asset liners underneath the DaKine All-mountain Shorts I received a few weeks ago.  It's nice having that capability.
My favorite features of the Sultan are the pockets and zippered-fly. The front hand pockets are slim, but good for keys or lip balm when you're off the bike. The side cargo pockets are great for an iPod Nano or an Interbike name badge. In fact, the Sultan is built with a MP3 player-friendly port to route your headphones.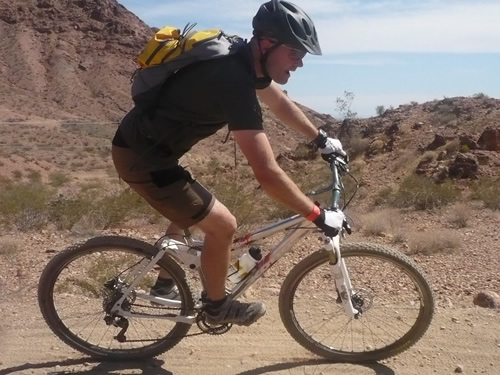 Good Sultan
Removable liner keeps things separate
Durable fabric offers great protection
Slim fit keeps excess to a minimum
Front leg vents aid a bit in cooling
Zip fly is money when it's time to go
Nice, post-ride styling
Functional pockets
Bad Sultan
Legs may be a little snug, but not bad (size Medium)
Material is thick and doesn't breathe as well as others
A little hot on scorching days
The Bottom Line on the Zoic Sultan Bike Shorts
Sultans are on par with the best shorts in the business. I really like the low-key styling that's not "board shorts" baggy. They are more of a slim fit than other MTB shorts, so you don't have to worry about the crotch grabbing on the nose of your saddle or sliding around during rough ascents. The liners are versatile and comfortable and the material is durable. These are great shorts.
Buy Now: Find Zoic Clothing at JensonUSA.com