Bontrager's wheel program is strong — very strong. Over the years, we've tested numerous versions of their wheels and we always come away with heads shaking wondering just how they build such great wheels at affordable prices. That head-shaking continues with the all-new Bontrager Aeolus Pro 37 TLR and their siblings (Aeolus RSL 37 and Aeolus Elite 35/50). We've had a set on-hand for several months ahead of the launch and have come away impressed.
2021 Bontrager Aeolus Pro 37 TLR Wheelset Features:
OCLV Pro Carbon
Same depth and profile as RSL model
Tubeless Ready (TLR) rims with tape or strip
37mm depth with 28mm outer, 21mm inner width
DT Aerolite spokes 24/24, DT Pro Lock nipples
Shimano 10/11 speed and XDR compatible
Includes TLR rim strip, TLR valve, and traditional rim strip
DT Swiss 350 hub internals
Warrantied for life for original owner
No rider weight limit
Weight: 713 grams (front) and 836 grams (rear) – 1549 grams complete – actual
MSRP: $1300 /pair
Aeolus Pro 37's are affordable, modern and fast
2021 is going to be the year of the affordable carbon wheelset. And, with that affordability, we're also seeing some great advancements as well. I'll be honest with you right out the gate by saying that I've always been impressed with Bontrager's wheelset program. From the D3 shape to now, their carbon clinchers have set the bar for making tubeless performance a breeze. And, for 2021, their all-new Aeolus Pro 37 delivers the same shape and profile as their $2400 Aeolus RSL 37's at $1100 less.
With the 1549 gram complete weight (on my scale), the Aeolus Pro 37's are very competitive and on par with Zipp's latest 303 S tubeless wheels. And, they are close to 100 grams lighter than the outgoing Bontrager Aeolus Pro 3's while also being slightly deeper and wider. The added with (now 21mm internal) allows for a fuller tire with straighter sidewalls. With that, you can confidently mount larger tires — even 40mm+ gravel tires. Yes, Bontrager has their Aeolus Pro 3V wheels for dedicated gravel use, but the Aeolus Pro 37's can comfortably fill the space between modern race bikes and gravel adventure bikes.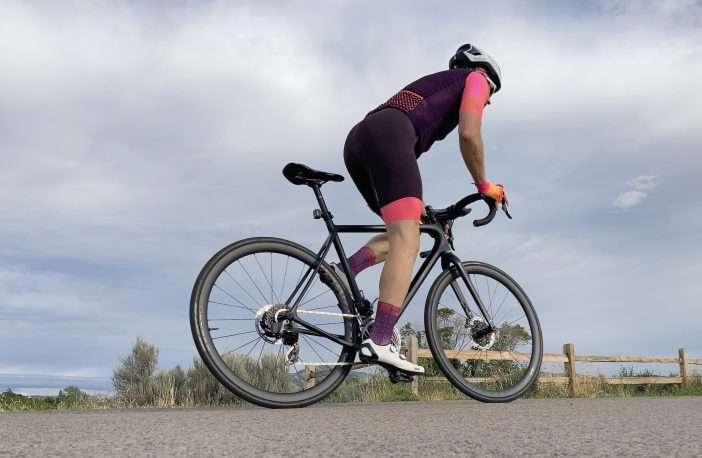 As part of the launch materials, Bontrager states that these are "Lighter than shallower wheels, faster than deeper wheels." I already covered the weight reduction, so that box is checked. To get even lighter, you can opt for the Aeolus RSL 37 that tips the scales at 1325 grams per wheelset. Now, what about the "faster than deeper wheels" part? In their wind tunnel testing, the Aeolus RSL 37 (same shape as the Aeolus Pro 37) does slightly outperform the previous-generation Zipp 303 NSW. So… check, check. Again, wind tunnels are good for data, but how about in the real world?
Over the past few months, I've been busy doing head-to-head testing of the new Aeolus Pro 37 and the Vision SC55 Disc — a deeper, but heavier wheelset. I outfitted them with the identical Bontrager R3 28 tires and tubes, then proceeded to do comparison rides between the two. I set the pressure to 73 psi front and 75 psi rear on both wheels as well. The real-world results were neck-and-neck with each wheelset besting the other on subsequent attempts. As you can see below, my top 5 times are all within 15 seconds of each other. While the Bontrager wheels didn't always win the battle, there's no question that they can stay with deeper wheels in real world rolling conditions.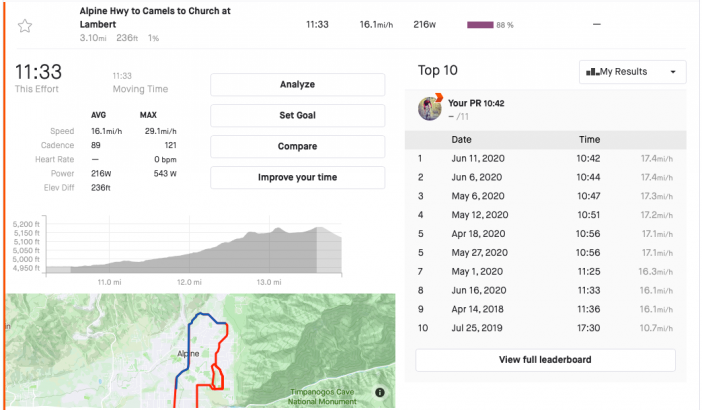 Speaking of rolling, the DT Swiss 350 internals do a fantastic job of rolling along. In my standard roll-to-stop testing, these roll out among the best wheels I've tested. Rolling efficiency is there in spades and once again makes me wonder why you would insist on spending more money than the $1300 these wheels cost — they are that good.
With that 37mm depth, Bontrager states that the stability of these wheels are significantly more than the Zipp 303 and I can witness to that. The 303's are stable overall, but the Aeolus Pro 37's do outperform them, in my testing. The tug of strong crosswinds was minimal overall — you'll notice it, but it doesn't adversely affect handling at all. That benefit alone is something worth noting — especially with the strong canyon winds we get here in Utah. I can roll everywhere in confidence and not worry about getting blown into a death wobble on a high-speed descent. With that stability, I can confidently recommend these wheels to nearly any rider and any weather.
Something that I've also appreciated with the Aeolus Pro 37's is the quiet free hub. When coasting, these are very quiet. Not only does that make for a less obnoxious group ride, but it makes centering disc rotors so much easier. I can clearly hear every "ting" of rotor rub and easily fix it.
On long climbs, these wheels are also outstanding. Again there are lighter wheels, but for the vast majority of riders, you'll appreciate how well these wheels climb and maintain momentum on rolling terrain and extended climbs. The lateral stiffness is also great when cornering hard at speed. I can maintain the utmost confidence on these wheels no matter how hard I push. I will say that under standing efforts or really hard sprints (+550 watts), I can get the rear rotor to "ting" every once in awhile. That's not an uncommon thing, but larger riders pushing hard may get it to happen more often.
One of my favorite local climbs is a 2 mile, 500 ft. affair up Fort Canyon. It's a rolling climb that can be crushed in the big ring (with some effort). I was able to set a new PR with these wheels. So, they are aerodynamic and light/fast for climbing to boot.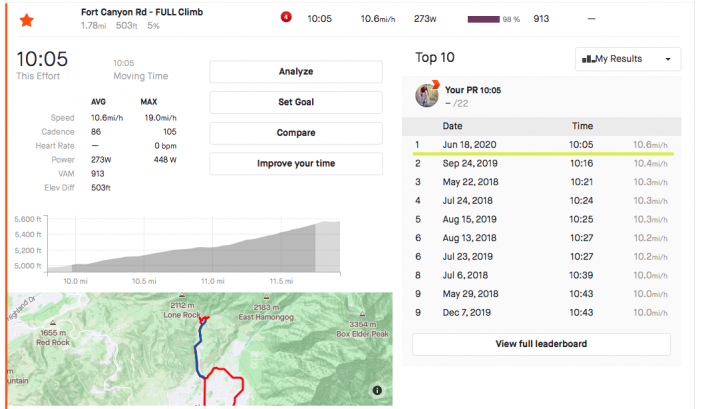 As mentioned, I set these up with tubes and Bontrager R3 Hard Case Lite tires, then I switched to the Zipp Tangente RT28 tubeless tires on both the Factor O2 Disc and Open UPPER. Both tires roll extremely fast and were easily-mounted. Tubeless is a breeze with Bontrager's TLR insert. I'm a huge fan — even though it adds about 60 grams per wheel. They snap into place and allow for wicked-simple inflation and seating. I've never had a single problem with the TLR rim strips on any Bontrager wheelsets that I've tested and I'll take them over fragile rim tape any day. For my 170 lb weight, I've been comfortably running the Zipp tires at 63/65 psi. without any worries.
Want something a little deeper? Check out our review of the Bontrager Aeolus Pro 51 wheelset. 
The Good
Tons of value for the money
Excellent rolling efficiency
DT Swiss 350 internals
Are largely unaffected by crosswinds
Can go head-to-head with deeper wheels
Bontrager has tubeless dialed
The Bad
TLR strips, though rock-solid, do add weight
Can get teeny bit of rotor rub when pushing 550+ watts
The Bottom Line: Bontrager Aeolus Pro 37 TLR Wheels
Once again, the wheelset battle is getting more and more crowded with each calendar flip. This time, Bontrager has nailed the perfect intersection of speed, responsiveness, aerodynamics and affordability and the all-new Aeolus Pro 37's are hard to beat.
Buy Now: Visit TrekBikes.com
In Summary
It's hard to imagine that just a few short years ago, carbon wheelsets were reserved for the select few. You can credit the folks at Bontrager for pushing the envelope on both price and performance because these new Aeolus Pro 37 wheelsets leave little to be desired and allow you to keep your hard-earned cash on-hand for other worthy upgrades, or, for something even more important (food, mortgage, dance classes, a new kit, etc.). If you choose to ride with tubes or tubeless, the 21mm internal width does allow for a fuller, more stable tire.